Torfaen looks to introduce plastic food waste bags
Written by vitalize on 6th February 2019
Torfaen Council are looking into the possibility of introducing plastic bags for food waste as those currently used are unable to be composted.
Executive member for environment, Councillor Fiona Cross, is set to make a decision next week which could see the introduction of plastic bags for food waste.
Monmouthshire Council have already agreed to switch in attempt to increase recycling and save on finances throughout the year. Corn starch bags are currently in use which have to be separated from food waste and sent for incineration.
Whilst the switch could see Monmouthshire Council saving up to £33,000 per year, Torfaen looks set to save up to £36,000 – the amount it currently costs the authority to provide corn starch caddy liners free of charge to residents.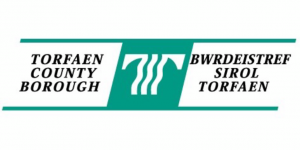 A council report says an opportunity has arisen for the three local authorities to get a supply of caddy liners at no cost, with a supply equivalent to 18-24 months thought to be available.
The report says:
All authorities are acutely aware of the public opinion on the use of single use plastics that currently exists, and all will share the concern of the inappropriate use of this material.

In this instance however, the use of plastic for food waste is considered appropriate for a number of reasons."

As well as increasing the amount of food waste recycled, the move could also bring "a more transparent message," the report says.

It adds: "There is a risk that if the council does not provide the option to use plastic bags in food waste recycling, residents will remain under the impression that corn starch bags are being composted when they are in fact being disposed of via an energy from waste facility."
---