---
Christmas 2020: What's on TV?
Written by Dan Williams on 30th November 2020
2020 has been a year of everything unexpected. The one thing that we can rely on though is TV favourites all throughout December.

Here we look at some of the shows and movies that we'll be able to see on our screens in December:
(Actual listings will be confirmed from 5th December)
BBC One:
The brand new animation Zog and the Flying Doctors, narrated by Lenny Henry, sees Zog and Gadabout trying to rescue Pearl from her uncle, the King.
In the eagerly anticipated Doctor Who special, the Doctor (Jodie Whittaker) has been imprisoned, leaving her three best friends to face the Daleks, the most ruthless of enemies, without her.
After a tumultuous year, which has seen sermons delivered on Zoom, The Vicar of Dibley (Dawn French) will bring her inimitable thoughts to BBC One, in a welcome return to the channel.
In Worzel Gummidge: Saucy Nancy, Mackenzie Crook returns as the walking talking scarecrow, alongside Shirley Henderson as Saucy Nancy, for a magical one hour film.
In Nonnatus House, Christmas 1965 has arrived, and the nuns in Call the Midwife are hoping for a quiet Christmas in Poplar, but when one of the nuns receives an unwanted gift, and another is rushed to hospital, nothing goes quite to plan;
In EastEnders, the residents of Walford are once again in for a dramatic Christmas when someone takes revenge on Ian Beale (Adam Woodyatt).
ITV:
Wake up with your favourites on Christmas Day as Piers Morgan and Susanna Reid present a Good Morning Britain special, Lorraine Kelly will follow with a festive edition of Lorraine, Phillip Schofield and Holly Willoughby then continue the festive schedule with a This Morning special.
Emmerdale and Coronation Street will air dramatic episodes over the festive period featuring storylines from your favourite characters.
Britain's Got Talent at Christmas is set to air on Christmas Day as stand-in judge Ashley Banjo returns to the panel whilst Simon Cowell recovers from his back injury.
Bradley Walsh will also be back on our screens as The Chase has been confirmed for Celebrity Christmas Specials on Christmas Day and Boxing Day. As well as The Chase, a Christmas special of Beat The Chasers is also set to air featuring everyone's favourite quiz heads.
Chef and TV presenter James Martin will be on hand to give cooking tips in James Martin's Christmas Day.
As well as a This Morning Christmas Day special, Phillip Schofield will also present How to Spend it Well at Christmas from Tuesday 17th November at 8.15pm. The Cube Celebrity Christmas Special is also set to air over Christmas with the date yet to be confirmed.
Channel 4
Christmas at the Plaza is set to air on Wednesday 9th December at 9pm.
There'll also be plenty of Gogglebox on screens throughout December with "Best of 2020" specials set to air alongside celebrity specials.
From November 30th, Kirstie's Handmade Christmas 2020 will air through to 11th December.
There's also a Taskmaster Christmas Special to look forward to as well as The Last Leg of the Year and Big Fat Quiz of the Year 2020.
Channel 5
With official schedules still to be announced, there's not too much information available on what Channel 5 have in store for us this Christmas. Here's what we know so far…
There will be a Jane McDonald & Friends Christmas Special with the date yet to be confirmed, as well as an On the Farm Christmas Special.
However we know that an All Creatures Great and Small Christmas Special will air on Christmas Eve at 9pm.
ITV2
Everyone's favourite cheeky chap Keith Lemon will be on screens throughout December with a Celebrity Juice special and also Christmas Shopping with Keith Lemon.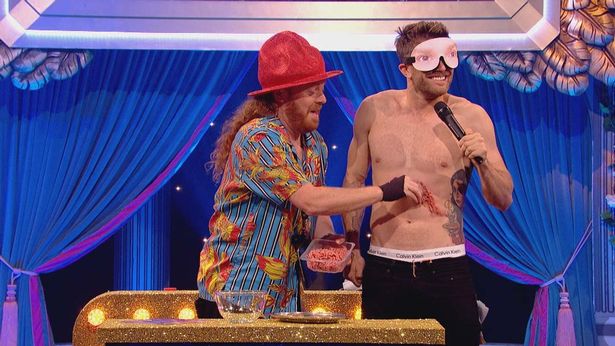 Joel Dommett will also present a Christmas special of Hey Tracey!
---